I'm 11 days into
The Joy Dare
-- counting at least three gifts or graces from God every day until I get to 1,000 gifts (and probably not stopping there). So far, it hasn't been difficult to find an abundance of things to be thankful for; although, I must admit that I have simply forgotten to count my gifts on a few days.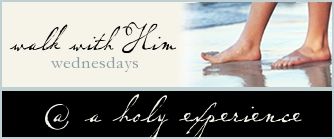 How could I
forget
to be thankful?
"Give thanks to the Lord, for he is good. His love endures forever." Psalm 136:1
Forgetting
to be thankful should not be an option.
Forgetting
means I am not dwelling on the goodness of God. Am I
so caught up in the things of this world that I am not
captivated
by His love?
The Psalmist reminds himself:
I remember the days of long ago;
I meditate on all your works
and consider what your hands have done.
Psalm 143:5
So today
I will remember
and be thankful for:
#26 ~ A Grace in the Kitchen...
Bright yellow bananas with just a hint of green.
#27 ~ A Grace in the Weather...
Beautiful, pristine snow, falling like grace from heaven (even though the country roads may be a bit difficult to navigate!)
#28 ~ A Grace that Might Never Have Been...
My three beautiful children.
I was diagnosed with endometriosis when I was 26 years old. My doctor warned me that many women with this disease are unable to conceive. Two years after my diagnosis, I gave birth to our first baby girl. Two more blessings followed. But I never want to forget that these children, these amazing gifts from God are just that...
GIFTS
. Thank you, Lord, for giving me the privilege of being a mother!